We've taken on a few new clients lately, and we wanted to spotlight them.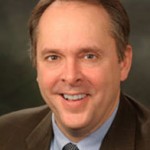 George Thompson is a local insurance claim attorney located in Westborough, specializing in insurance disputes for both individuals and businesses. George provides his clients with over twenty years of experience in the field with insurance claim and litigation experience concerning individual disability policies, short term disability insurance, long term disability insurance, health insurance, life insurance and long term care insurance disputes.
George also advises clients on their rights under the Family Medical Leave Act ("FMLA"), Salary Continuation Plans, COBRA and the Americans with Disabilities Act. He has represented clients in the initial submission of an insurance claim, the appeal of a claim denial and the litigation of a claim denial. He also has experience in Federal and State Courts. Although the principal hub of his practice is the New England region, he has counseled and advocated on insurance coverage issues and claim strategy for clients from Maine to California. George has been repeatedly recognized with the maximum Martindale Hubbell Lawyer Peer Review rating that a lawyer can achieve for legal ability and ethical standards.
Prior to starting his own law firm, George worked for a Fortune 300 Insurance company, UNUM that focused on selling individual and group long-term disability insurance. George worked as a Vice President and Managing Counsel where he mentored and managed teams of attorneys responsible for handling the company's disability insurance litigation as well as advising the claims and underwriting departments on insurance disputes across the country. He literally analyzed thousands of disability insurance claims and was responsible for hundreds of lawsuits during his 15-year tenure in the insurance industry. He also had the responsibility for regularly updating the company's claim department on legal developments and litigation trends that could impact their claim handling responsibilities. This experience serves George's individual and business clients well giving George a unique insight into what went wrong in the decision to deny a client's insurance claim.
Be sure to visit George's website at http://www.insuranceclaim-attorney.com